Festoon lights are also dubbed as café lights or party lights and they are those traditional, big bulb garland lights you usually see hanging at fairgrounds in movies from the 1950s. These oversized glass globes that are very popular today usually come in warm whites but are also available in a wide range of different colors. Festoon lighting manufactured by different companies can be supplied in a range of high-quality festive lights, LED decorative lighting systems, street displays, overhead light ceilings, tree lights, and LED light curtains and shapes.
Selection Tips
When shopping for these lights, you can choose how long you would like the length of the festoon cable to be, the number of sockets, indoor or outdoor, and of course, the type of bulb. Most DIY enthusiasts recommend energy-saving LED bulbs. Apart from LED or filament choices, you also have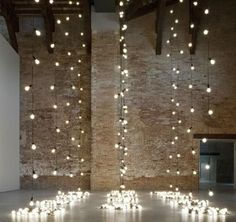 the option of a frosted or clear finish.
Festoon lights are very common at weekend events, markets, and festivals for a good reason. These lights are usually waterproof, so they are perfect to use outside, their design makes them ideal for covering a large area since they are meant to be strung across a fence or along with stakes in the ground. These lights are an excellent choice if you want to create a casual, soft mood during your event. The shine they emit does not blind guests, yet provides a much nicer solution than the usual outdoor event lighting found almost everywhere in Sydney.
Innovative Uses
The beauty of festoon lighting is hard to deny, the ease of setup and durability make them essential for all events. Below are some alternate ways of using string lighting to amaze your guests.
The first one is very simple yet very creative. Simply dress up outdoor globe lights with fake flowers for a fun, floral look on a budget. You can use different adhesives for this project. You can use the resulting string of lights anywhere at home or even during outdoor occasions provided that you are using waterproof festoon lighting.
For spontaneous parties, you can grab a string of lighting and just hang it over the table. This adds mood lighting without breaking your budget. You might break out the ladders to have the string installed properly but it will surely be worth it.
The third would work well if you have a lot of bicycle rims around or if you can get your hand on a few of them. Simply fix the rims into a wall letting them overlap and then wind festoon lighting around the rims.
These very creative ideas are ridiculously easy to implement and will surely create a talking point at the next event that you host. For our services and more ideas on how to decorate an upcoming event or even your household, be sure to give us a call.
Decorative Lighting Sydney
23/1 Farrer Pl, Sydney NSW 2000
(02) 8488 8088