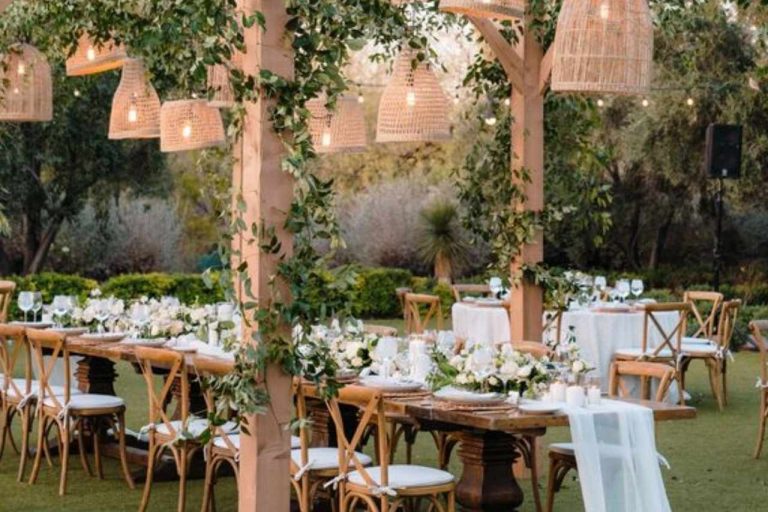 Here at Decorative Lighting Sydney, we make it our goal to blend a world-class lighting experience with affordability. Our focus is on your needs, so whether you're renovating a home, or trying to create that special event, we'll find the perfect light for you in our little corner of the 'net.
We specialize in creating spectacular lighting for all events. Our priorities are to use the most modern and most innovative technology as well as thoughtful designs to create lighting that is not only stunning but also functional for a particular mood or theme. 
We also offer DIY rental kits and permanent installations for both private and commercial venues. Considering buying festoon or fairy lights? We offer that, too! Read more further below.
Central Coast Lighting Hire
Working with a team of lighting professionals is a must for any special party. We want to help you work out the best lighting for your venue in Central Coast so you can have something that's mesmerizing and enjoyable for everyone involved. 
From large events like festivals or concerts to small and intimate get-togethers, we understand the importance of every kind of occasion to make everything going on within it as eye-catching as possible. One way we do this is by providing only the highest quality, high-impact lights, and equipment that's sure to grab everyone's attention in the most impressive ways.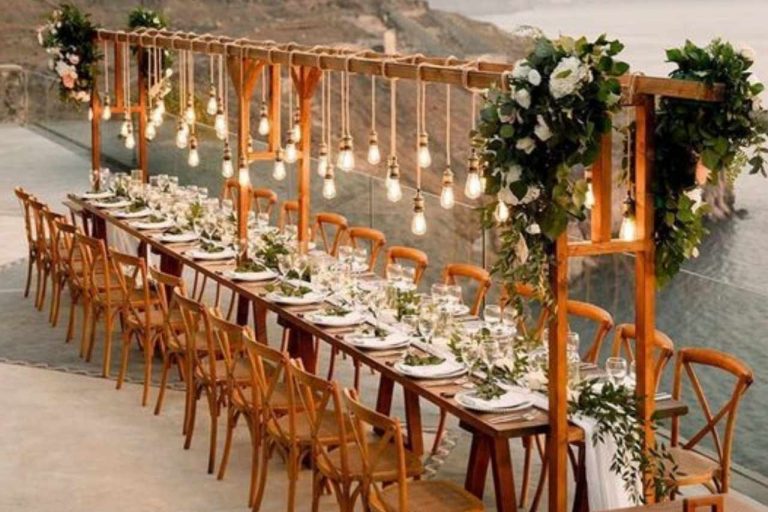 Festoon Lighting Rental
Thinking about hiring our lighting out to garnish decoration? It's perfect for any garden or outdoor event in Central Coast. 
Festoon decoration can be hung in several ways to create different effects. Why not create the atmosphere of an event or festival with the treatment of festooning light that drapes over the environment creating a starry sky on colder and darker nights. It will give you an excellent ambiance to work within initially and then offer you something different when decorating with table decorations, candles, and lanterns.
Fairy Lighting Rental
From canopies and ceiling swags to trees and lights that appear to float.
Fairy lights are wonderfully decorative. They look and feel especially stunning dotted along pillars and beams, transforming such plain spaces into magical themes for your event. Also, fairy lights and their long strands of lightbulbs have the ability to make large ceilings appear cozier and more inviting (especially during winter when it's cold outside!).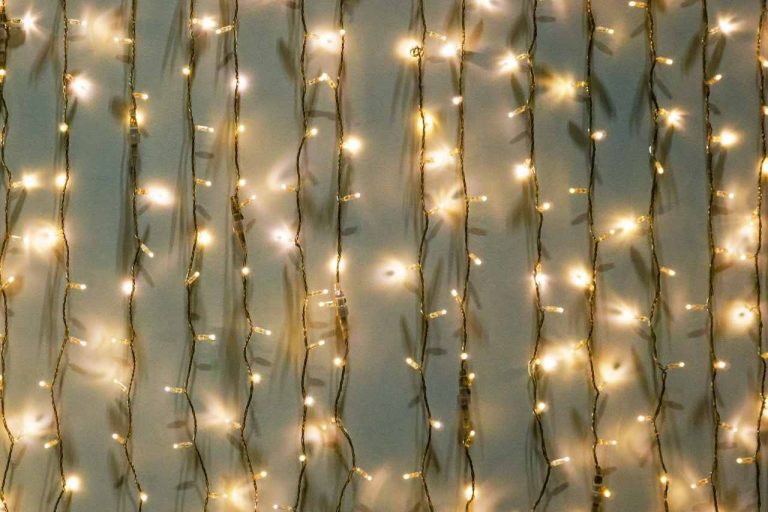 We work with you to build out a marquee for your Central Coast occasion. All of our structures are custom built and designed to your specifications by creative professionals who have worked with the leading sites across Sydney. Your specific purpose is at the heart of everything we do, whether it's providing a friendly, responsive service or expertly-crafted marquees of different shapes, sizes, and styles that can host everything from small events such as school plays to large corporate functions and festivals.
DIY Hire
All of our lighting systems come with a guarantee of being commercial grade. This means that they are built to handle the high being exposed to all day, every day, without fail. 
We offer dry hire which saves you hundreds of dollars off the installation cost. All of our units are priced by 10m lengths and we itemize every cost, including any rigging materials or structures required, so that you can see where every cent of your quote would be going.
Simply contact our Central Coast team and ask for our DIY (DRY) Hire Packages, we would love to provide you with a quote for your next wedding.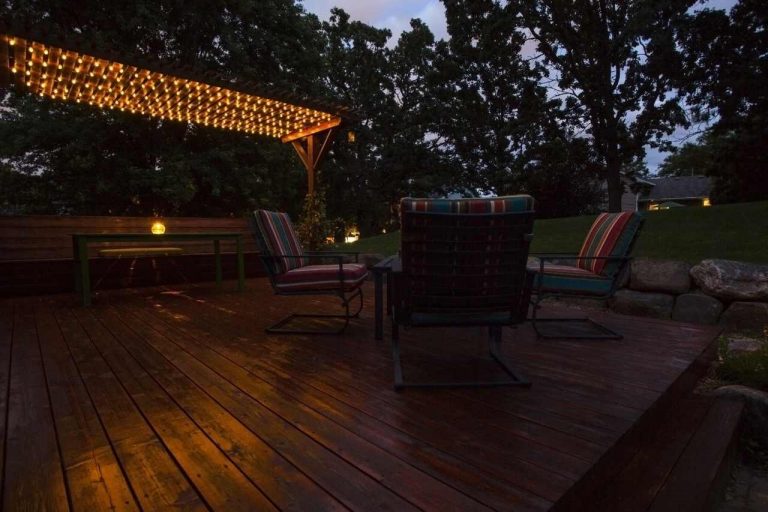 Hands Down The Best Lighting Kits On The Market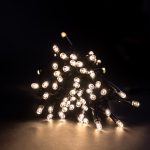 Shatterproof – No worries
The last thing you want for your event is broken glass bulbs all over the floor. Our bulbs are safe and guaranteed not to shatter, so you don't have to worry about them breaking as part of your occasion décor!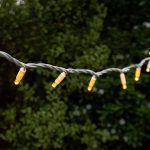 The Highest Quality
You get what you pay for is especially true when it comes to LED lights. Our LED lights are commercial grade, which means that each light strand is made from qualified cable and can be connected together at longer distances without sacrificing quality and intensity.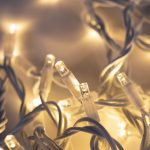 The Perfect Colour Temperature
LED bulbs today are normally cold white in color. However, our bulbs provide a sun-like warmth, enhancing your general aura at home or in the workplace. They shine a sun warm white colour emulating the nice effect of a traditional incandescent bulb.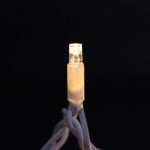 Safe Indoors And Out
All of our stunning string lights are rated IP44, meaning that they can be safely used outdoors and indoors. You can take advantage of their versatility and use them anywhere!
Central Coast Wedding Lighting Hire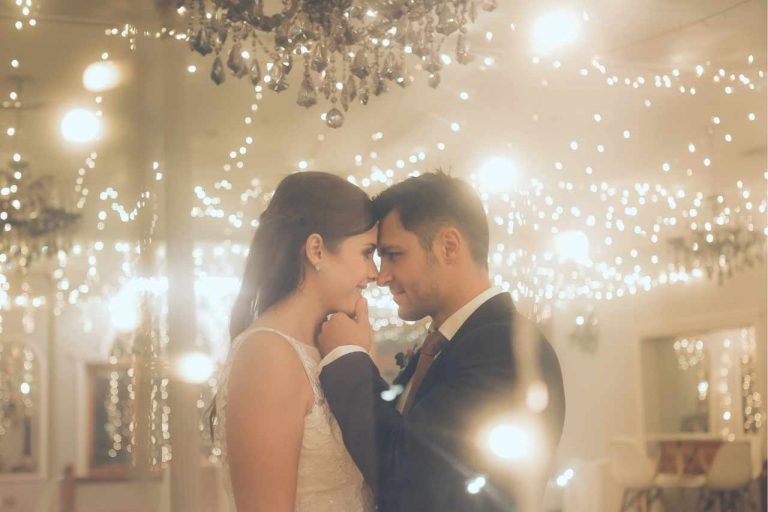 Our decorative lighting company and the high-quality, super-bright lights we design can turn any Central Coast venue into a unforgettable place. With the right theme, you and your guests will come together in a unified exuberance, fully immersed in an enrapturing environment that's perfect for taking center stage at any occasion. We'll make all of this happen by weaving together your desired elements to create once-in-a-lifetime experiences you'll never forget!
Our canopies have the option of being installed on dimmers so that you can set the right feel for your evening reception.
Experienced in working on old and listed buildings, our team of professionals respect the venues where we work. Safety is our number one priority. This enables us to offer to work at height training as well as fully qualified, regularly maintained ladders, scaffold towers, and all other special equipment required for this kind of job.
Permanent Installation
We design light installation systems that make people go WOW! We create temporary or permanent light displays in Central Coast for several lighting purposes, including restaurants, bars, pubs, and other commercial venues.
Imagine the impact of mesmerizing strings of lights atop banquet tables, winding through trees in an outdoor area, or set up to illuminate your restaurant's front yard every evening. Having your own custom light display is easy with our team here at Decorative Lighting Sydney.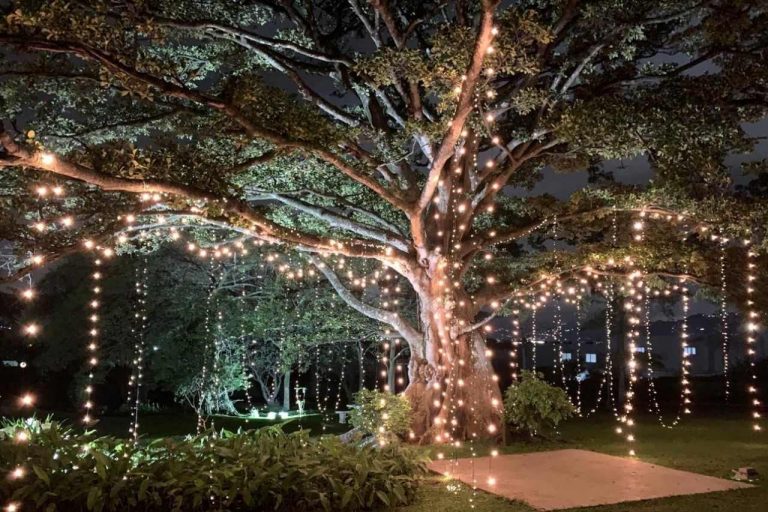 Our festival lighting is made of specially produced materials that allow for extended use time so that your lighting can last for years to come. This allows you to create a long-term mesmerizing look in any outdoor setting, here in Central Coast, similar to how one might see with elegant evening lighting at a French café in Southern Europe.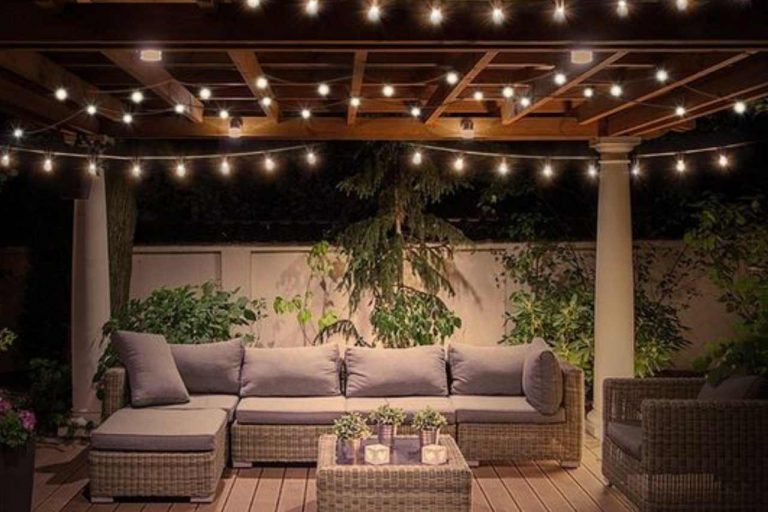 Why work with us?
Our connectable festoon lights are the perfect balance of style, safety, and flexibility. The bulbs are spaced either 50cm or 100cm apart, with warm white, transparent, or coloured LED bulbs on white wire. LEDs are reliable, with low power consumption making our festoons suitable even in rustic barns when power may be limited. 
Highly Talented Team Of Electricians
We are going to take event lighting to a whole new level. Now you can have movie-quality lighting at your wedding, party or corporate event.
Limitless Imagination
Our imagination is what sets us apart from the competition. We possess a range of skills that we use to create mesmerizing environments, no matter the scale or reason for an event or celebration.
Best Value
At Decorative Lighting Sydney, we help you bring out the beauty and elegance of any space by combining a world-class lighting experience with affordable professionalism. We proudly provide creative, yet affordable production services Central Coast.
Buy Festoon & Fairy Lights Australia-Wide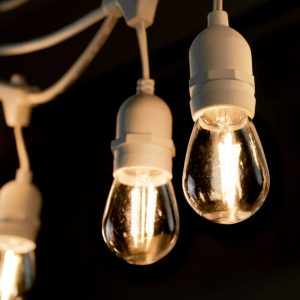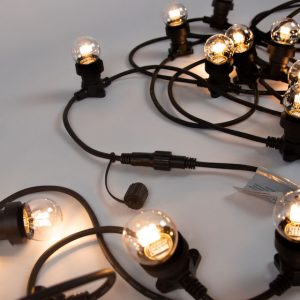 Our string lights are complete with everything you'll need to plug them in and enjoy their ambient glow. 
Our DIY kits are best for commercial lighting as there are no cutting or joining wires involved. Whether you're looking for an easy way to add character to your business, restaurant, venue, courtyard, or just curious about how to one-up your neighbors, our system has what it takes to provide years of reliable service.
When you purchase a product from us, we want to give you peace of mind that what you are getting is of the highest standard. We offer a 12-month replacement warranty on all of our products that are installed properly.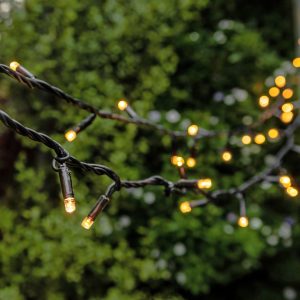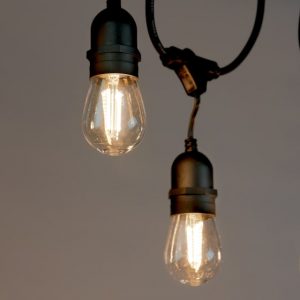 Phone Number: 02 8488 8088
Email: Contact@festoonlightssydney.com
Business Hours:
Monday 9AM – 5PM
Tuesday 9AM – 5PM
Wednesday 9AM – 5PM
Thursday 9AM – 5PM
Friday 9AM – 5PM
Sunday Closed
Sunday Closed
Not your suburb? Go back to see other areas.
Back to Service Areas.